If you're a female store owner and you want more traffic, sales and profits,
you're in the right place.
Bringing together a team of female coaches, The Elevatory helps clients implement
proven business & marketing strategies to build multi-6 and 7 figure ecommerce businesses.
A PROVEN GROWTH FRAMEWORK
Your product is AMAZING. You're 100% confident of that!
But, sales are slow and business isn't picking up like you hoped it would.
You're ready to do what it takes to make your business a raving success,
but you don't know where to start or what to prioritise.
You feel lost – like you're paddling blind. You're unfocused and confused,
and self doubt is starting to creep in.
You've invested so much time and money into this business
and now you're beginning to question if you've been dreaming too big…
(Spoiler alert: you haven't!)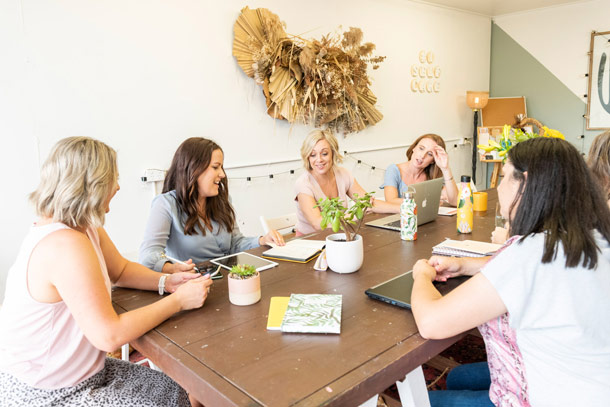 If you're ready to build a brand that will impact thousands and change your life - let us introduce you to
Where we don't just teach you what you need to do to grow your ecommerce store - we actually help you implement an entire system that makes acquiring customers, converting customers, and securing sales easy.
What's more we double down on the serious stuff - strategy, analytics & financials so that you can fully step into the role of the CEO of your business.
Meet our amazing team
We believe it takes a village to grow a successful business which is why when you work with us
you get access to a whole team of expert coaches
all with unique skills to help you grow your ecommerce store.
We live inside hundreds of ecommerce businesses every single day.
And we're constantly testing and trialling new strategies so we know what is and isn't working for businesses like yours right now.
With our experience and proven coaching process we'll help you skip years of mistakes and rookie errors
so you can get to the part where you see consistent customers and sales.
Walk through our coaching process and the results with our recent client case studies.
We live in a world where new business owners think they can make money from day one, that an ecommerce store is passive income, and that with the right manifestations you don't have to hustle.
This podcast calls BS on the blatant lies, spammy sales tactics, clever copy and false promises from todays' coaches and marketers. Get ready for a real, honest and raw look at what it takes to build a business to feed your family.
Rising Ecommerce Entrepreneurs FB Group
Connect with our tight-knit community of like-minded women driven to achieve more in their business.
The Ultimate Guide to Ecommerce Marketing
A comprehensive guide of the tasks you need to tackle and the infrastructure you need in place to sustainably grow your business.
6 Steps to a Successful Product Launch
Got a new product to launch and want to make sure you launch with a BANG? Our step by step guide will ensure you drive hype, impact and sales with your next launch!
"This program has opened my eyes and helped me take my business to the next level. The assistance and support with FB ads, strategy and financial management has increased my sales month on month. I wouldn't have been able to achieve what I have in the last six months without their help, they have reignited the passion and motivation I first had for my business, and I am excited for what is to come."
Gemma Bronzoni | The Nappy Society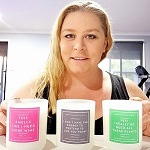 "WOW! What can I say, but it has been the best decision for my business. What started out as my side gig has now turned into my full time business. These ladies really know their stuff and have been by my side every single day for the past 6 months. Nothing has been too hard or too much and trust me I have been there every day with a thousand questions. I honestly can't believe how much my business has grown in the last 6 months!
Megan Wells | The Sassery


"The Elevatory have helped me scale up and given me the tools and confidence to make changes that have had a major impact on my revenue. I had invested in coaches before joining the mastermind but never to this extent (financially and emotionally)..but I am more than happy to report that the mastermind has paid for itself several times over. I honestly couldn't be happier with the results."
Nikki Capp | The Cover Collective
"Highly recommend the team at The Elevatory! Their knowledge and level of support is second to none and I can hand on heart say my business wouldn't be where it is today without their support, guidance and encouragement. If you're sitting on the fence and wondering whether to take the plunge and invest in coaching then I have two words - do it!"
Bec Albouze | The Pop-up Party Co