If you're a store owner and you want more traffic, sales and profits,
you're in the right place.
At the Elevatory we help clients build multi-6 and 7 figure ecommerce businesses through strategic marketing.
ACCESS A TEAM OF EXPERT COACHES
A PROVEN GROWTH FRAMEWORK
Your product is AMAZING. You're 100% confident of that!
But, sales are slow and business isn't picking up like you hoped.
To date you've participated in a number of courses with little to show for it.
And you know all too well the pitfalls of handing over the reins to a marketing agency.
So, you're here right now looking for something specific.
You're looking for 1:1 support, eyes all over your business, a specific plan to follow and someone that ensures you actually implement.
But from your research to date, everything's fallen short.
Until now...
At The Elevatory, we provide personalised coaching for product businesses looking to amplify growth through strategic marketing.
After a thorough review of your business we'll write you a bespoke plan with what you need to tackle to improve traffic, conversion and profits and then help you implement what we recommend.
Our guidance covers everything from messaging, to email marketing, to website optimisation, strategy development, paid advertising, numbers literacy and more.
Our goal, to empower you to master a comprehensive marketing ecosystem, simplifying customer acquisition, conversion, and sales.
Meet the team
We have been coaching together for over 7 years and bring together a powerful combination of skills
to help you understand and implement all aspects of your marketing.
ANNA

|

BUSINESS COACH
Marketing Strategy
Financials & Analytics
Marketing Plans
Leadership Coach
JO

|

BUSINESS COACH
SEO
Google Ads
Email Marketing
Website Optimisation
CAROLINE

|

BUSINESS COACH
Product Launches
Sales Funnels
Meta™ Ads
TikTok Ads
TRUSTED BY OVER 2247 BRANDS
★★★★★
5.0 Rating from 61 Google Reviews
We live inside hundreds of ecommerce businesses every single day.
And we're constantly testing and trialling new marketing strategies so we know what is and isn't working for businesses like yours right now.
With our experience and proven coaching process we'll help you skip years of mistakes and trial and error
so you can get to the part where you see consistent customers and sales.
Walk through our coaching process and the results with our recent client case studies below.
We live in a world where new business owners think they can make money from day one, that an ecommerce store is passive income, and that with the right manifestations you don't have to hustle.
This podcast calls BS on the blatant lies, spammy sales tactics, clever copy and false promises from todays' coaches and marketers. Get ready for a real, honest and raw look at what it takes to build a business to feed your family.
The Power of Your Analytics Online Workshop
Did you know that Google Analytics has 100+ metrics and Shopify has 60+ dashboards worth of data you can look at? Let us help you drill down to just 15 core metrics you need to track, that are guaranteed to drive big results in your ecommerce business. Just $49.
The Ultimate Guide to Ecommerce Marketing
A comprehensive guide of the tasks you need to tackle and the infrastructure you need in place to sustainably grow your business.
6 Steps to a Successful Product Launch
Got a new product to launch and want to make sure you launch with a BANG? Our step by step guide will ensure you drive hype, impact and sales with your next launch!
"Anna and her team guided us through developing our business model and what we wanted to achieve. They have been instrumental in the success of our business and could not recommend them more! They continually gave us insights and pathways to make sure that we had direction and accountable for what we wanted to achieve. Thanks so much!"
Kelly and Dave | Twigg Puzzles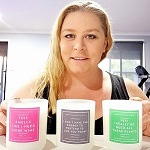 "WOW! What can I say, but it has been the best decision for my business. What started out as my side gig has now turned into my full time business. These ladies really know their stuff and have been by my side every single day for the past 6 months. Nothing has been too hard or too much and trust me I have been there every day with a thousand questions. I honestly can't believe how much my business has grown in the last 6 months!
Megan Wells | The Sassery


"Our business was stuck in a rut. The Elevatory was recommended to us by someone that had experienced amazing growth in just 12 months. Thank goodness we jumped on board. We have been on such a journey with not only the business but personally as well. The ladies at The Elevatory are so genuine and down to earth, they hold your hand while you embark on a new way of thinking about your business. We are advertising in a whole new way and reaping the rewards already."
Amanda and Andrew Knight | Bow Tie Pets
"Highly recommend the team at The Elevatory! Their knowledge and level of support is second to none and I can hand on heart say my business wouldn't be where it is today without their support, guidance and encouragement. If you're sitting on the fence and wondering whether to take the plunge and invest in coaching then I have two words - do it!"
Bec Albouze | The Pop-up Party Co