EXPLODE YOUR BUSINESS
with The Elevatory Mastermind
A 1:1 coaching program that teaches you to Master your Marketing so you can sustainably scale your business in months, not years
For established ecommerce owners who want total control of their marketing and to consistently unlock 10-50k revenue per month into their business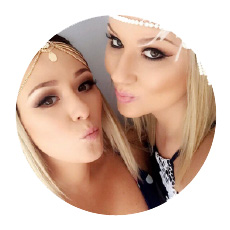 "In 6 short months I went from drowning in financial losses and maximum 7K sales months to 70K sales months and no ad agency fees!!"
Sarah Bugden // Daisy's closet
"I've gone from 100 orders a month to over 300 orders a month, I had no idea how quickly business would grow and let's just say I'm now being kept on my toes. The growth has been incredible".
Kara Cooper // Mount Vic & me

MASTERMIND
Putting you in the driver's seat of your business growth by mastering your marketing
This 6 month 1:1 coaching program will help you strategise, build, implement, and master every aspect of your marketing with a bespoke plan created to your business type, stage and goals.
Led by an expert team of coaches stepping you through proven strategies, structures and systems for sustainable growth.
ACROSS 6 MONTHS WE'LL IMPLEMENT:
Website Conversion Rate Optimisation
Social Media Content Strategy
Metrics & Analytics
Trackers
Scaling &
Optimisation Plans
Cashflow Forecasts
& Budgets
"My audience has grown by thousands, my list has doubled and my income is steadily growing. Facebook ads which has been a revelation and I've even executed a pre launch launch! It is powerful to be right alongside other women as they grow their businesses too.."
Erin Duncan // Erin Duncan Creative
"In two months, I have tripled my email subscribers, set up automations which have generated great sales and set up my first Facebook ads which are doing really well AND sold out of my pre-sales for my next book in a couple of hours!"
Jess Spencer // Adored Illustrations
"In the first 3 months I got more done than what I used to get done in a year. We have made so many incredible changes to improve both my sales and profit margin. After just 2 months, I had a record month in sales."
Louise Carter // Baby Luno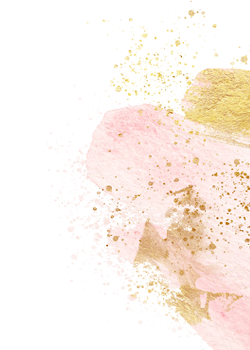 IMAGINE...
Being clear on your unique selling proposition and what makes you different in your marketplace.
Knowing who your ideal clients are, how to talk to them and how to reach them.
Having a sleek optimised website designed to convert.
Setting up a series of different funnels and traffic systems that run on autopilot.
Being able to run your own paid ads so you can turn up your leads and sales whenever you want.
Understanding and tracking all your numbers and metrics so you can make strategic decisions to help you grow.
Having a marketing plan in place - so you know what to do every day of the week to keep on scaling.
Unlocking consistent and growing revenue month on month ..
Where your biggest problems are now all focussed on growing your team and systems and processes to keep up with your fast growth.
"My mindset has changed, I didn't think 10k a month was possible, now after being able to hit 50k in peak season I now think everything is possible. It's just me who has to dream it up and then make it happen."
Kristal Spencer // Wine Stains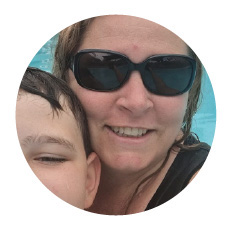 "I am so excited for the future. I have just come off my biggest month to date and smashing way past my first 5 figure month. If I can 8x my business in 6 months, imagine what I can do in the next 6!
Megan Wells //The Sassery
Our one of a kind Mastermind really is like no other. It brings together 1:1 support from our expert coaching team, an elite peer to peer network and a distinct step by step coaching process that guarantees you results.
It's specifically designed for women, by women, with an intimate approach that is tailored to your business and where client experience and emotional connection are our number one priority.
With limited spaces released each month - this is a high end, one one experience for Ecommerce Businesses serious about scaling their business by harnessing the power of their Marketing.
MEET YOUR COACHING TEAM
At The Elevatory we believe it takes a village to grow a successful business which is why when you join us you have one on one access to a team of expert coaches all with unique business experience and specialist skills to help you learn, understand and implement.
Each coach lives and breathes what they teach, so you get the most up to date, finger on the pulse information every time.
ANNA
DIRECTOR
» Business Strategy
» Financials & Analytics
» Leadership Coach
DORA
COACH
» Brand Strategy
» Marketing Strategy
» Copywriting
NAT
ECOMMERCE COACH
» Ecommerce
» Brand Strategy
» Mindset Coach
CAROLINE
HEAD OF DIGITAL
» Marketing Strategy
» Sales Funnels
» Facebook™ & Instagram Ads
JO
HEAD OF OPTIMISATION
» Google/SEO
» CRM Management
» Website Optimisation
VIKKI
SOCIAL MEDIA COACH
» Social Media
» Influencer Marketing
» Event Manager
JOANNE
SOCIAL MEDIA COACH
» Social Media
» Video Marketing
» Copywriting
The Elevatory team are amazing!
I love that you get to work with multiple different coaches for each aspect of your business.
Jackie Morgan // Enoia Soul
Anna and her team have been instrumental in the success of our business and could not recommend them more!
Kelly White // Twigg Puzzles
The Elevatory team is amazing with great knowledge within all areas of business and marketing. I highly recommend them!
Astrid // Bubnest
At The Elevatory our goal with every client is to help them unleash a flow of never-ending, high-quality customers and sales, by helping them to implement and master their own Marketing.
WHAT YOU GET ACCESS TO
1:1 Coaching with a team handpicked to deliver you results
A Head Coach - who is your key point of contact
Daily online support to answer questions, feedback and troubleshoot
Facebook Group - to reach out to your peers and coaches each time you have a question
Weekly Group networking and accountability sessions
Video and resource library
Templates, Workbooks, Blueprints and Swipe files.
Limited group size - we take on a handful of new clients each month so we can give you what you need to succeed.
WHAT WE'LL ACHIEVE TOGETHER
ACROSS THE NEXT 6 MONTHS...
We'll start by cementing your must-have business foundations and simultaneously build out your overarching marketing strategy by working through:
Your Marketplace
Core Offer
Pricing Strategy
Ideal clients
Brand Position
Branding
Next, we'll turn our attention towards how to attract, nurture and convert your prospects by mapping out and implementing:
Website CRO
SEO
Sales Funnels
Email Marketing
Social Media Content Strategy
Then, we'll teach you how to turn on the traffic to your funnels to maximise your reach and lead flow via:
Paid Google Ads
Paid Facebook Ads
Offline Marketing
Finally, once we see the fruits of your labour and those uplift in sales it'll be time to scale.
Here we'll teach you how to leverage your metrics and analytics to take your business to the next level and make sure you have a solid 12 month plan to follow.
Metrics & Analytics
Budgeting, Forecasting
Growth Planning
"I'm celebrating my first ever 5 figure launch.. Feels truly surreal to write that to be honest but loving where my business is heading and so excited for what lies ahead."
Bec Albouze // The Pop Up Party Co
Somebody please pinch me….this can't be real! Not long ago I posted that we did our first $10k month……..WE JUST HIT $15k!!!!!!
Sarah Smith // Fan Friends
"My business has increased its profit margins, my online store sales are up 60% YOY and I now have multiple revenue streams, with a service arm, and now a shop front! "
Kate Berry // Just Gorgeous Things
We are 100% committed to ensuring our clients get results.
Our Mastermind is completely focussed on doing and we have a strict criteria we follow to ensure your business grows.
The women we've coached through this process have already added a collective $5M+ in new revenue to their business.
Quite simply, what we do works.
And as a result, we have guarantee!
If you implement everything you commit to (as guided by us) across your program term and do not get any results, we will work with you for free until you do.
You will not find a team or community who care more than we do about YOU and your progress.
CASE STUDIES
Walk through our entire coaching and mentoring process with case studies from these current clients.
MOUNT VIC AND ME
How This Artist's Gift Store went from 100 to 400+ orders per month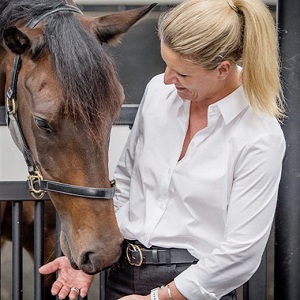 JUST GORGEOUS THINGS
How This Equestrian Inspired Business Transformed with New Revenue Streams
THE SASSERY
How This 'Inappropriate' Gift Business went from Zero to 5 Figure Months
Given how hands-on our coaching program is -
we can only work with a limited number of clients at any one time.
Additionally given how closely we work with our clients we need to ensure you're ready to do the work and the right fit for our tight-knit community. So there is a qualification process as a result.
THIS PROGRAM IS
FOR YOU IF
You have an established ecommerce business
You want to master every element of your marketing
You want to start generating consistent sales month after month
You want to add '000' to your bottom line in the next 6 months
You want hands-on support completely tailored to your business
"This program has opened my eyes and helped me take my business to the next level. The assistance and support with FB ads, strategy and financial management has increased my sales month on month. I wouldn't have been able to achieve what I have in the last six months without their help, they have reignited the passion and motivation I first had for my business, and I am excited for what is to come."
Gemma Bronzoni //The Nappy Society
"The Elevatory have helped me scale up and given me the tools and confidence to make changes that have had a major impact on my revenue. I had invested in coaches before joining the mastermind but never to this extent (financially and emotionally)..but I am more than happy to report that the mastermind has paid for itself several times over. I honestly couldn't be happier with the results, so much so that I will continue to work with Anna and her team for the foreseeable future. I just cannot let them go!"
Nikki Capp //The Cover Collective
Here are just some of the clients we've worked with:
WHAT'S NEXT?
Click Book in a Discovery Call
Complete the short form provided so we can learn more about your business
Schedule Your 30-Minute Discovery Call
You'll then meet with Founder Anna Jonak, who'll walk you through our program andassess whether we're a good fit
If we're a good fit and you want in - we move forward and start kicking goals quickly. If not,no problem. It's super important you're all into this process because it's life changing when you are!