MeetYOUR MARKETING MENTORS
We are a small tight knit team who have been coaching together for 7 years and counting.
We come with unique business experience and specialist skills to help you strategise, learn, understand and implement all aspects of your marketing.
Together we have coached over 2447 brands through all facets of their marketing, along with running a small boutique marketing agency alongside.
And our vision is to give you everything you need in the one place - strategy, insights, information, and implementation support
to create a massive impact with your ecommerce business.
So you can enjoy the flexibility of a work from home lifestyle and wage that rivals a corporate salary.
Anna
Anna co-founded The Elevatory® in 2015 and when it comes to teaching and coaching her focus is on 3 core areas.
First and foremost, she is heavily focussed on numbers, research & analytics – all to ensure your business model is viable, profitable and scalable.
Then, comes the all-important strategy – the ideas, goals and plans that'll drive your business's growth and development.
Finally, she wants to ensure that you develop a success mindset - that you are willing to grow, try things on, take risks and take that all-important action.
In her corporate life, Anna spent 11 years working in media and advertising for some of the UK and Australia's biggest agencies and media outlets. She went on to run a life coaching practice for 2 years which quickly morphed into the Elevatory which has now been running for the last 7 years.
She also holds a degree in Psychology, an Advanced Practitioner of Life Coaching, and holds certificates in Meta Dynamics, NLP, Deep State Repatterning.
When Anna's not juggling her 3 young kids, you'll find her meditating, on the yoga mat or out walking her Dachshunds around the Sunshine Coast.
Marketing Strategy
Financials & Analytics
Marketing Plans
Leadership Coach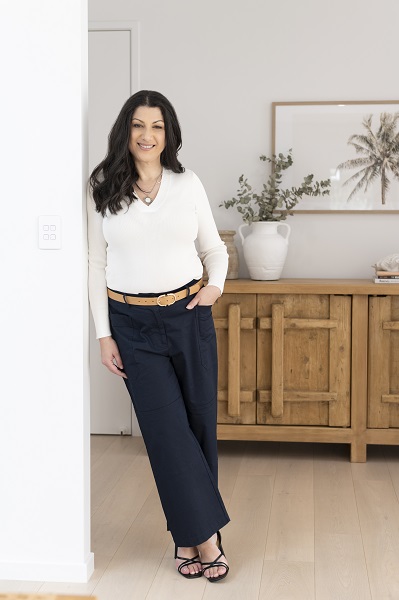 Jo
Jo is the Elevatory's Optimisation specialist. And she's here to ensure your leads, prospects and clients have a seamless experience at every point in the funnel.
Jo assists our clients with their tech integrations and teaches and coaches on website optimisation, email marketing tech, sales funnel integrations, CRM Management, SEO, Google Analytics and Google Ads.
Alongside a stint running her own ecommerce store, Jo's career skills have prepared her well for this role. Her last few years at Qantas Holidays saw her managing the Pricing Team until she was seconded to the Online Marketing Team, which lead to a Digital Account Executive role at a Media Agency working on one of the big 4 banks.
A self-confessed tech nerd, Jo lives in Melbourne with her daughter and a cheeky Jack Russell called Patch. You'll find them cheering on the Essendon Bombers during the AFL season.
Jo joined The Elevatory® in 2016.
SEO
Google Ads
Email Marketing
Website Optimisation
Caroline
Caroline is a complete all-rounder, but her real passion is helping you map out your sales funnels, bring your digital marketing strategy to life and make sure those sales start rolling in!
You'll find Caroline coaching on marketing strategy, sales funnels, Meta and TikTok ads - and continually learning to bring you the latest in what's working right now.
Caroline has spent over a decade in research, marketing, communications and account management and she's also run an e-commerce store. She holds a Hons degree in Psychology - where her passion for marketing started and has completed certificates in Digital Marketing, Ecommerce Mastery, Copywriting and SEO (to name a few). As well as working with Amy Porterfield to deliver Meta Ads Training to her students.
Behind the scenes, Caroline heads up our in-house Meta Ads division, where she manages a team of specialists to deliver exceptional results for our clients.
When she's not at her desk she'll be out for a run, enjoying Perth sunshine or being a taxi-driver to her two kiddos… the juggle is real.
Caroline joined The Elevatory® team in 2018.
Marketing Strategy
Sales Funnels
Meta™ Ads
TikTok Ads