Mastermind Case Study
How This Health & Wellness Business can Fill its Programs on Rinse and Repeat
You're ready to grow - and you know what you need to do… Sales strategy, financial plan, funnels, email marketing, marketing plan .. the list goes on BUT, you're just not sure how to implement it all …
Now, imagine being plugged into a team guiding you through it all step by step.
Sense checking e.v.e.r.y.t.h.i.n.g as you go and EMPOWERING you with all the knowledge, tools, training you need.
A completely bespoke experience completely tailored to your business needs.
The Elevatory® Mastermind gives you just that.
Introducing The Real Girls Movement
Having undergone her own lifestyle transformation, Joanne Parker became increasingly frustrated by the smoke and mirrors and glossy facade of the fitness and weight loss industry.
So, while working full time as an academic, Joanne built a part time fitness and wellness coaching business over 6 years, before finally taking the plunge in the middle of the pandemic to follow her true passion.
"I set out to empower and educate women that you CAN lead a healthy lifestyle without burpees and diets".
Joanne is now a full-time women's nutrition & fitness coach – specialising in all chapters of life – from pre-natal care through to menopause, and she is committed to helping midlife women realise that they have 20.. 30.. 40.. years to keep chasing their dreams and living their healthiest life.
The Problem
"Having taken the leap to go full time into my business – I knew that I was going to need help to take my business from where it was to where I wanted to. Because my part time business needed to be successful and profitable enough to support me as my only income."
"I knew I needed a clear plan / direction for my offers & services, clearer messaging, funnels that ran on rinse and repeat, and the accountability and support to stay on the right path [I have so many ideas and grand visions from clothing to retreats and adventures ...] I needed a plan to achieve and do it all without getting distracted."
Joining The Elevatory® Mastermind
"After doing Anna's 5-Day Business Boosting challenge I realised I needed to dig a little deeper into my business – I needed someone who was going to really get inside my business with me - and not just give me ideas to try."
"I chose to join the Elevator Mastermind because I loved how hands on, they were, and the idea of a female coaching team really appealed to me. Because it meant I could access multiple experts in every area of business."
The 4 core objectives

at The Elevatory


One
FOUNDATIONS
Set your business up for growth now and into the future

Two
GROWTH
Increase your traffic, sales and profit


Three
AUTOMATION
Automate as much of your business as possible


Four
MINDSET
Have you firmly step into the CEO role of your business
Results
THE FIRST 6 MONTHS
Niche & Service Offering
When Joanne started with The Elevatory, our first task was to review her niche and get clear on where the opportunities lay within her marketplace.
Following this we went on to refine her service offering to ensure it was a match for target audience. This meant culling some programs / offers and focusing more heavily on others. It also meant merging 2 businesses to give her a stronger overall positioning.

Branding & Website Overhaul
Once we were clearer on her direction it was time to tackle the copy across the whole of her website and head into a rebrand.
Joanne wanted a website that matched her personality and that truly spoke to her target audience.
She worked with Anna to revamp her copy sitewide and was then connected with one of our brand partners to work on the look and feel of the site.
Joanne then worked with Anna and Jo [Head of Optimisation] to ensure the website user experience was intuitive and fully optimised.
Home Page Before
Home Page After
Sales Page Before
Sales Page After

Social Media
During the rebrand Joanne worked with The Elevatory's Social Media Coach Vikki to map out her new look and feel socials.
Joanne's Instagram account has since grown over 10%. And her Facebook page has grown over 25% after sitting on 900 for at least a year!
Alongside this Joanne consolidated facebook groups and 2 social pages – and her focus has improved and is reaping engagement rewards.

Sales Funnels
With most service businesses the goal is to create a series of rinse and repeat funnels that you can turn on and off as you need leads / clients.
So together we mapped out and launched a series of different funnels for each of Joanne's service offerings:
A phone funnel – for driving leads into her high-ticket coaching
A messenger funnel – for driving leads into her in-person group fitness program
A 21-day challenge funnel with upsell – to support her online program and high-ticket coaching
We then went on to map out a paid and organic marketing strategy to drive leads into each funnel.

Facebook Ads
Facebook ads were one of the main paid traffic drivers to these funnels.
Joanne had been using FB ads previously but relished in having help from Caroline and Zoe [our ads coaches] to review copy and images / set up.
Furthermore, as she worked with the team, she was taught to better understand her analytics so she could make better decisions!
"I've been forced to slow down and evaluate / analyse my data to optimise results. This program has helped me tweak and refine and do again - learn what to keep doing and what to stop doing. And means my ads are more effective".
RESULTS
Over 2 weeks Joanne was able to fill her fitness classes:
'Local Facebook ads resulted in 10 new leads for my fitness classes with 9 converting - which in the middle of an Albury-mask-wearing-winter-pandemic is pretty exciting - especially as we were lockdown only 2 weeks after".
Across 1 week they helped secure her 16 new clients into her 21-day program – which has an onward a funnel in place to upsell them into other programs.
Lastly, Joanne's phone funnel was JUST pushed live, with a couple of calls booked in a few days. Following on from this our job is to optimise this funnel for conversions and work on her sales pitch.
What's Next
"So much ;) - keep filling my fitness classes - getting bookings to Reality Check and fill my 1:1 coaching. I am mindful to make sure I have these working well before adding more to my business - but I have exciting and BIG plans for the Real Girls Movement!".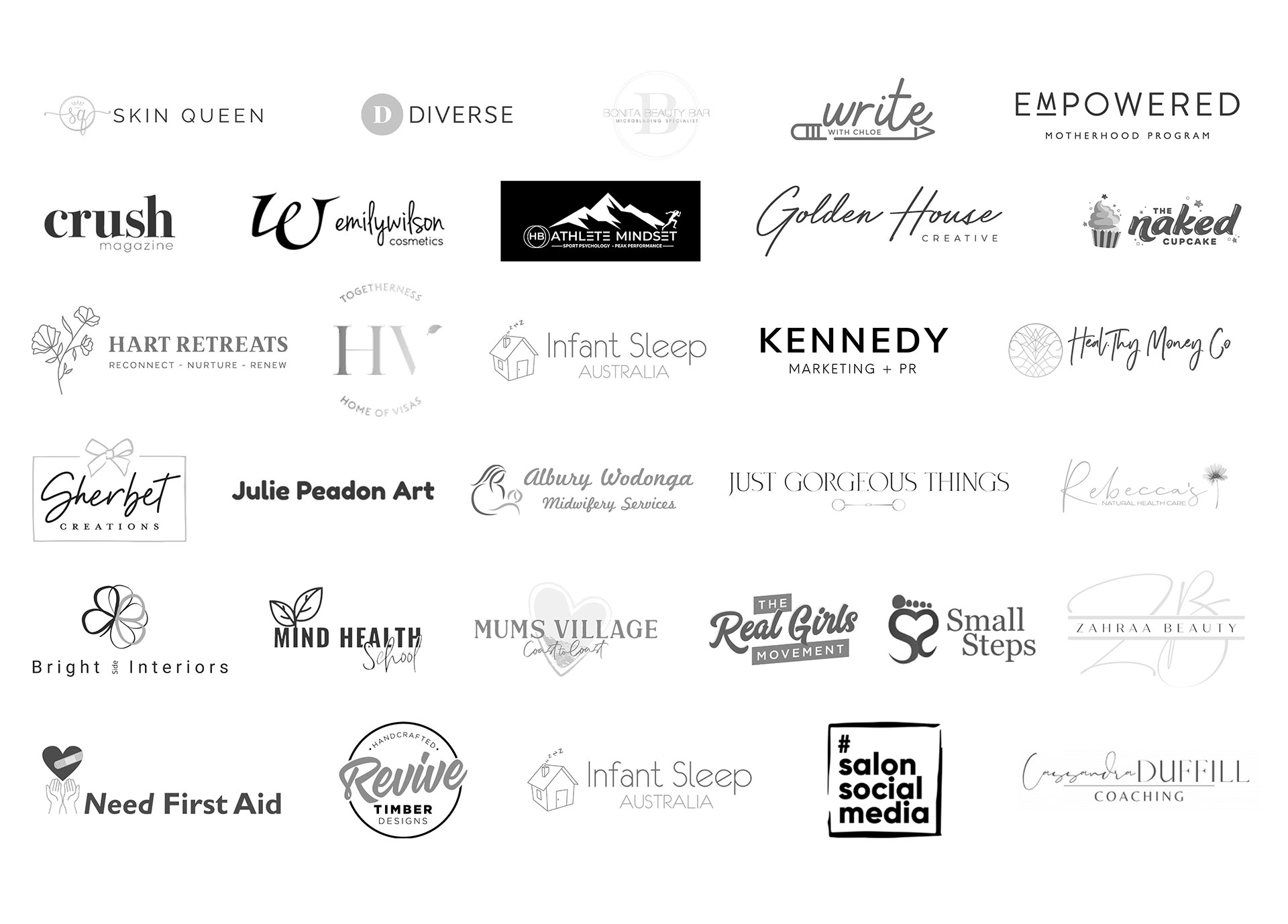 Walk through our entire process with case studies from these current clients
The Real Girls Movement
How This Health & Wellness Business can Fill its Programs on Rinse and Repeat
The Skin Queen
How This Beauty Education Business Went From Side Hustle to Main Hustle
The amazing results our clients have achieved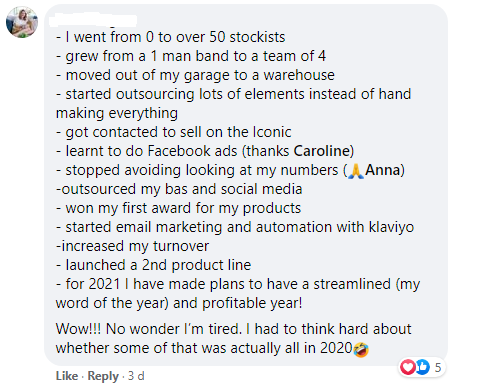 "Anna and her team have been instrumental in the success of the launch of my new styling membership with 30 + paying members.
Anna truly knows her stuff. The value you get from her coaching is unbelievable. She goes above & beyond to get the results you need.
She is a wealth of knowledge and also down to earth and approachable for people like me who aren't great at the back end of the business.
Her whole team have helped me by looking at my business as a whole, including my website, email sequences and copywriting.
I would highly recommend you invest in her services! You will wonder why you hadn't done it sooner!"
Shannon Johnson | Living For Style
"Two months in and my audience has grown by thousands, my list has doubled and my income is steadily growing. I have dived into Facebook ads which has been a revelation and I've even executed a pre launch launch! It is powerful to be right alongside other women as they grow their businesses too. The support, the accountability and the candidness of our coaches is making a major difference to how I am working and my goals for the future."
Erin Duncan | Erin Duncan Creative
"In the first 3 months I got more done than what I used to get done in a year. We have made so many incredible changes to improve both my sales and profit margin.
After just 2 months, I had a record month in sales."
"The Elevatory has taught me so much even after doing multiple courses in business and mindset. These ladies have an amazing an awe-inspiring passion that really comes out when working one on one with them. The amount of value and information that's included is incredible, I've doubled my income thanks to their help."
Josephine Eve | Josephine Eve Personal Fashion Stylist
"In two months, I have tripled my email subscribers, set up automations which have generated great sales (abandoned cart sequence and website pop-up) set up my first Facebook ad which is doing really well AND sold out of my pre-sales for my next book in a couple of hours!"
Jess Spencer | Adored Illustrations
Just 12 months in our sales are doubling year on year... we've jettisoned a product, relaunched our flagship product, rebranded our website, and overcome one of us unexpectedly being absent from the biz. This year we will totally be a AU$1,000,000 turnover business. What's more we LOVE our biz again!
Jo Cumberbatch | Go Trovo Games

"I have been able to efficiently fast track my business to success within the niche Equestrian industry with a complete rebrand, new website, social media and marketing plan and fundamentally a better understanding of my numbers. If you are a business owner who needs to be inspired, educated and connected with like minded individuals to take your business to the next level, I cannot recommend joining the Elevatory Mastermind journey enough!"
Kate Berry | Just Gorgeous Things
"This program has opened my eyes and helped me take my business to the next level. The assistance and support with FB ads, strategy and financial management has increased my sales month on month. I wouldn't have been able to achieve what I have in the last six months without their help, they have reignited the passion and motivation I first had for my business, and I am excited for what is to come."
Gemma Bronzoni | The Nappy Society
"The Elevatory have helped me scale up and given me the tools and confidence to make changes that have had a major impact on my revenue. I had invested in coaches before joining the mastermind but never to this extent (financially and emotionally)..but I am more than happy to report that the mastermind has paid for itself several times over. I honestly couldn't be happier with the results, so much so that I will continue to work with Anna and her team for the foreseeable future. I just cannot let them go!
Nikki Capp | The Cover Collective
"My business would not be where it is today... Neither would I, without The Elevatory. I have received value for money, increased sales and have a better control of my business. I didn't anticipate the personal growth and REAL support I would encounter along the way. I am more confident in my life which automatically translates to the way I approach my business and the results feel immeasurable. I am committed to them because I am confident they are committed to me and my business."
"Within three months of their Live program, I had taken on my own shopfront. I managed to generate more than my targeted turnover in that financial year. In early 2020, I embarked on the Mastermind program. Despite the setbacks and significant challenges that the pandemic brought, the Elevatory have been true to their word, have stuck by me, encouraged me and pushed me and I am on track to have nearly have doubled my previous year's turnover. I'm looking forward to taking a slightly different tact on the business strategy too! Thank you Anna and Team.
1
TAILORED
COACHING
EXPERIENCE
7
EXPERT
COACHES TO
SUPPORT YOU
100+
HOURS
OF HANDPICKED
TRAINING
2000+
FEMALE
ENTREPRENEURS
TRANSFORMED
The Elevatory® Mastermind is an intensive hands on next level coaching experience
for women who want to break boundaries and smash through the 6-figure ceiling in their business.
It's specifically designed for women who want to move fast, and want one on one,
step by step guidance and accountability to ensure them results.