FREE DOWNLOAD

The Ultimate Guide to Ecommerce Marketing
Ready to Master your Marketing so you can sustainably scale your Ecommerce Store in months, not years?
Download The Ultimate Ecommerce Marketing Guide right now and you'll find a step by step guide to growing your online sales.
Inside, you'll find a wealth of valuable information to help you build an ecommerce legacy, create a significant impact with your products, and change your family's life.
WHAT'S INSIDE THIS GUIDE:
3 core pillars to Marketing Mastery
What sits at the core of developing a standout brand
How to attract the perfect clients ready to buy from you
The biggest mistakes ecommerce owners make time & again
Marketing Musts' to being seen, bringing in leads & converting prospects on autopilot
The right and wrong way to tackle paid marketing
The numbers and metrics you need to be tracking to scale
Our website optimisation guide
If you're a store owner and you want more traffic, sales and profits, you're in the right place.
At the Elevatory we help clients build multi-6 and 7 figure ecommerce businesses through strategic marketing.
ACCESS A TEAM OF EXPERT COACHES
A PROVEN GROWTH FRAMEWORK
"This program has opened my eyes and helped me take my business to the next level. The assistance and support with FB ads, strategy and financial management has increased my sales month on month. I wouldn't have been able to achieve what I have in the last six months without their help, they have reignited the passion and motivation I first had for my business, and I am excited for what is to come."
Gemma Bronzoni | The Nappy Society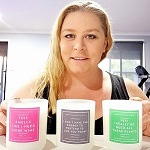 "WOW! What can I say, but it has been the best decision for my business. What started out as my side gig has now turned into my full time business. These ladies really know their stuff and have been by my side every single day for the past 6 months. Nothing has been too hard or too much and trust me I have been there every day with a thousand questions. I honestly can't believe how much my business has grown in the last 6 months!
Megan Wells | The Sassery


"The Elevatory have helped me scale up and given me the tools and confidence to make changes that have had a major impact on my revenue. I had invested in coaches before joining the mastermind but never to this extent (financially and emotionally)..but I am more than happy to report that the mastermind has paid for itself several times over. I honestly couldn't be happier with the results."
Nikki Capp | The Cover Collective
"Highly recommend the team at The Elevatory! Their knowledge and level of support is second to none and I can hand on heart say my business wouldn't be where it is today without their support, guidance and encouragement. If you're sitting on the fence and wondering whether to take the plunge and invest in coaching then I have two words - do it!"
Bec Albouze | The Pop-up Party Co
★★★★★
5.0 Rating from 61 Google Reviews