Mastermind Case Study
How This Visa Business Reached Its First 6 Figures
You're ready to grow - and you know what you need to do… Sales strategy, financial plan, funnels, email marketing, marketing plan .. the list goes on BUT, you're just not sure how to implement it all …
Now, imagine being plugged into a team guiding you through it all step by step.
Sense checking e.v.e.r.y.t.h.i.n.g as you go and EMPOWERING you with all the knowledge, tools, training you need.
A completely bespoke experience completely tailored to your business needs.
The Elevatory® Mastermind gives you just that.
Introducing Home of Visas
Facing years of uncertainty until their permanent residency was approved, Fizah and Zahirah Ismail became highly motivated to deliver a visa application process for others that was simple but most importantly personalised and supportive.
"Each and every day we invest our time, commitment and passion to help others emigrating to Australia. We give our undivided support to each and every client. We work together and feel proud of our family-run business."
With a truly heart centred approach at its core - Home of Visas is a brand that is emotionally invested in every single family they work with – living and breathing their stories with one goal – uniting families on Australian soil.
The Problem
"We have always had big goals, but it was just the two of us and we needed more tools, insights and resources to support us on the next phase of our business journey. We were looking for a sounding board for our business decisions and growth plans. And we wanted a fresh perspective – and someone with growth mindset for the business."
Joining The Elevatory® Mastermind
"The Elevatory business presented very well, it was a business that had demonstrated its growth and something that us as a service provider, can emulate. Anna was welcoming, honest yet supportive, encouraging and keen to get involved in the nitty gritty of our business"
"Anna and The Elevatory Team have been very much a part of the business. Since the very beginning Anna has been very clear and detailed in terms of how she wants us to progress."
The 4 core objectives

at The Elevatory


One
FOUNDATIONS
Set your business up for growth now and into the future

Two
GROWTH
Increase your traffic, sales and profit


Three
AUTOMATION
Automate as much of your business as possible


Four
MINDSET
Have you firmly step into the CEO role of your business
Results
Brand Position
Zahirah's journey with The Elevatory started with clarifying her brand positioning, niche and brand identity.
We conducted extensive market research and surveys into the visa market talking directly to the people they wanted to help. Based on these insights, Zahirah & Fizah went from a business that dealt with 'all visas' to niching in on serving 'families and their partners.
Not only did this give them a clearer focus and direction for everything from comms to marketing – but it also enabled them to create a business which aligned with their values, enabling more meaningful conversation with their clients.
Branding
Following this, we connected Home of Visas to one of our design partners who was able to bring their brand vision to life creatively with their logo, website, social media and other touchpoints.
Before
After
Zahirah noted that the volume of quality unique and referral leads increased significantly following their repositioning and rebrand which made it easier to provide firm quotes which then had a positive effect on the time from conversation to conversion.
"Our speed of conversion has noticeably reduced from being approximately 6 weeks, to being 14 days. The quality of leads are also better qualified as our brand communicates towards our niche audience."

SEO
Post rebrand we then conducted extensive SEO work on Home of Visas website - collectively these changes have led to their website traffic increasing by 600% month to month.

Sales Funnels & Ads
In the next phase of our work together we went on built out a phone funnel with Home of Visas which encouraged strong and qualified leads to book in for a free discovery call, generating conversions from the conversations.
A funnel that could be turned on and off to meet the lead flow needs of the business at any time.
With the guidance of The Elevatory Marketing Coach Caroline and an extensive bank of resources in The Elevatory's database, Zahirah then went on to set up and create her own Facebook Ads campaigns to fill her funnel.
For such a competitive industry, the campaigns drove low cost awareness and 28 phone leads in its first run for just $300!!!!

Marketing Strategy
With a newfound confidence in their brand, vision and our team giving them constant feedback Home of Visas have since gone on to embrace an incredible mix of marketing channels to reach their goals.
From Facebook, to offline marketing, partnerships, content marketing and local outreach – and most recently TV Advertising!
When they joined The Elevatory, they had no email list, and no strategy for generating leads on an ongoing basis – they now have over 300 quality warm contacts, a monthly newsletter readership at over 65% and a plethora of touchpoints to fill their funnels and pipelines.
The Future
Grow grow grow and unashamedly tell people about our business.
Home of Visas are currently running a high scale TV campaign in WA. And following this will be analysing their marketing channel mix to iterate and refine so they can increase ad budgets for their next round of growth.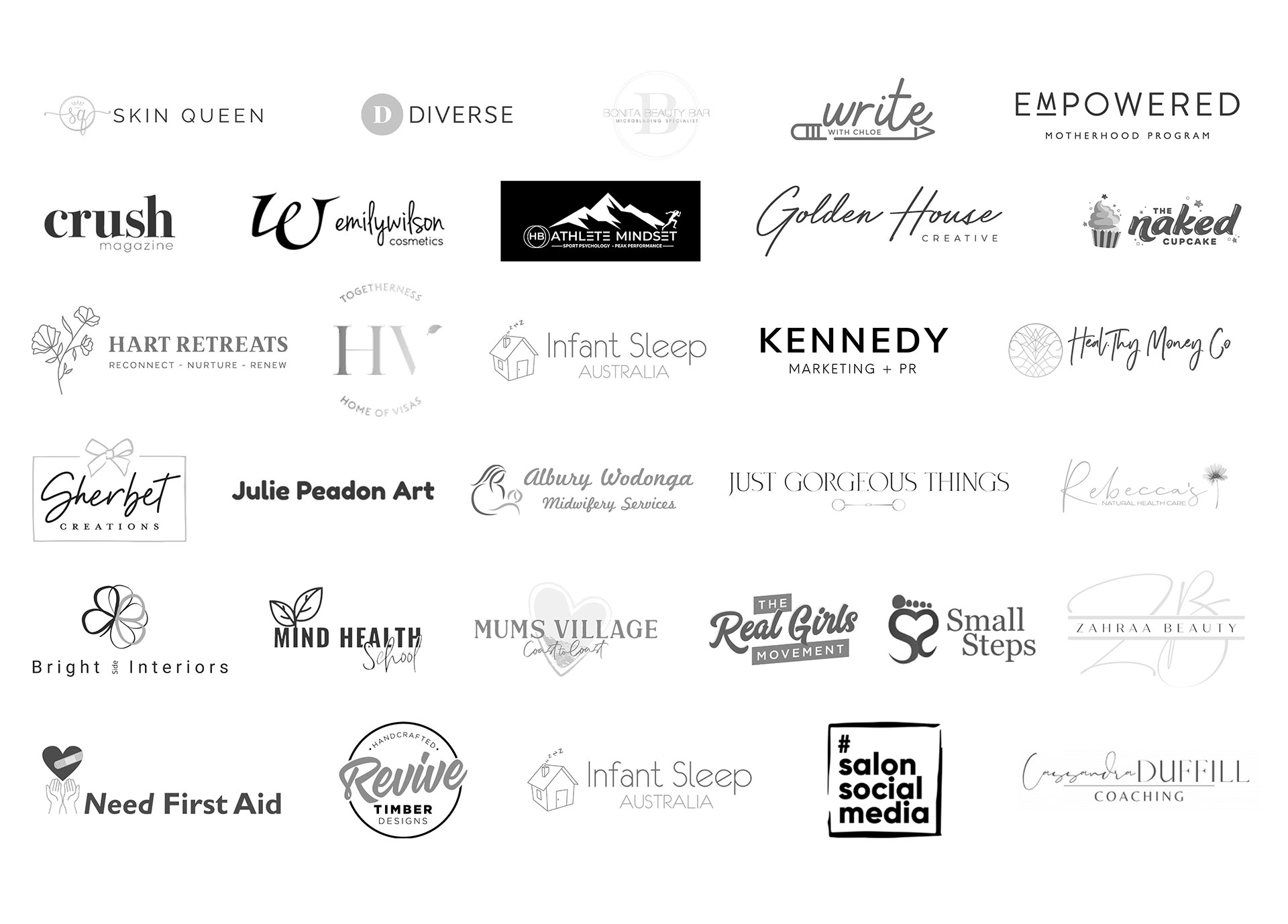 Walk through our entire process with case studies from these current clients
The Real Girls Movement
How This Health & Wellness Business can Fill its Programs on Rinse and Repeat
The Skin Queen
How This Beauty Education Business Went From Side Hustle to Main Hustle
The amazing results our clients have achieved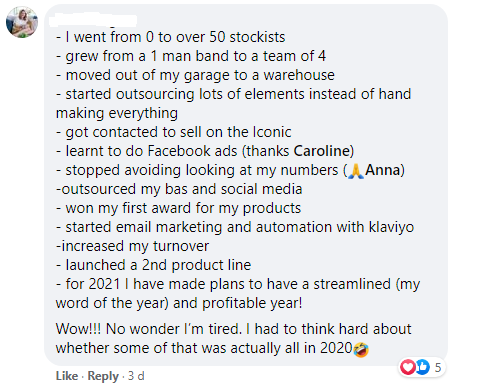 "Anna and her team have been instrumental in the success of the launch of my new styling membership with 30 + paying members.
Anna truly knows her stuff. The value you get from her coaching is unbelievable. She goes above & beyond to get the results you need.
She is a wealth of knowledge and also down to earth and approachable for people like me who aren't great at the back end of the business.
Her whole team have helped me by looking at my business as a whole, including my website, email sequences and copywriting.
I would highly recommend you invest in her services! You will wonder why you hadn't done it sooner!"
Shannon Johnson | Living For Style
"Two months in and my audience has grown by thousands, my list has doubled and my income is steadily growing. I have dived into Facebook ads which has been a revelation and I've even executed a pre launch launch! It is powerful to be right alongside other women as they grow their businesses too. The support, the accountability and the candidness of our coaches is making a major difference to how I am working and my goals for the future."
Erin Duncan | Erin Duncan Creative
"In the first 3 months I got more done than what I used to get done in a year. We have made so many incredible changes to improve both my sales and profit margin.
After just 2 months, I had a record month in sales."
"The Elevatory has taught me so much even after doing multiple courses in business and mindset. These ladies have an amazing an awe-inspiring passion that really comes out when working one on one with them. The amount of value and information that's included is incredible, I've doubled my income thanks to their help."
Josephine Eve | Josephine Eve Personal Fashion Stylist
"In two months, I have tripled my email subscribers, set up automations which have generated great sales (abandoned cart sequence and website pop-up) set up my first Facebook ad which is doing really well AND sold out of my pre-sales for my next book in a couple of hours!"
Jess Spencer | Adored Illustrations
Just 12 months in our sales are doubling year on year... we've jettisoned a product, relaunched our flagship product, rebranded our website, and overcome one of us unexpectedly being absent from the biz. This year we will totally be a AU$1,000,000 turnover business. What's more we LOVE our biz again!
Jo Cumberbatch | Go Trovo Games

"I have been able to efficiently fast track my business to success within the niche Equestrian industry with a complete rebrand, new website, social media and marketing plan and fundamentally a better understanding of my numbers. If you are a business owner who needs to be inspired, educated and connected with like minded individuals to take your business to the next level, I cannot recommend joining the Elevatory Mastermind journey enough!"
Kate Berry | Just Gorgeous Things
"This program has opened my eyes and helped me take my business to the next level. The assistance and support with FB ads, strategy and financial management has increased my sales month on month. I wouldn't have been able to achieve what I have in the last six months without their help, they have reignited the passion and motivation I first had for my business, and I am excited for what is to come."
Gemma Bronzoni | The Nappy Society
"The Elevatory have helped me scale up and given me the tools and confidence to make changes that have had a major impact on my revenue. I had invested in coaches before joining the mastermind but never to this extent (financially and emotionally)..but I am more than happy to report that the mastermind has paid for itself several times over. I honestly couldn't be happier with the results, so much so that I will continue to work with Anna and her team for the foreseeable future. I just cannot let them go!
Nikki Capp | The Cover Collective
"My business would not be where it is today... Neither would I, without The Elevatory. I have received value for money, increased sales and have a better control of my business. I didn't anticipate the personal growth and REAL support I would encounter along the way. I am more confident in my life which automatically translates to the way I approach my business and the results feel immeasurable. I am committed to them because I am confident they are committed to me and my business."
"Within three months of their Live program, I had taken on my own shopfront. I managed to generate more than my targeted turnover in that financial year. In early 2020, I embarked on the Mastermind program. Despite the setbacks and significant challenges that the pandemic brought, the Elevatory have been true to their word, have stuck by me, encouraged me and pushed me and I am on track to have nearly have doubled my previous year's turnover. I'm looking forward to taking a slightly different tact on the business strategy too! Thank you Anna and Team.
1
TAILORED
COACHING
EXPERIENCE
7
EXPERT
COACHES TO
SUPPORT YOU
100+
HOURS
OF HANDPICKED
TRAINING
2000+
FEMALE
ENTREPRENEURS
TRANSFORMED
The Elevatory® Mastermind is an intensive hands on next level coaching experience
for women who want to break boundaries and smash through the 6-figure ceiling in their business.
It's specifically designed for women who want to move fast, and want one on one,
step by step guidance and accountability to ensure them results.