YOUR
Success
IS OUR BUSINESS
APPLY NOW FOR A FREE 1:1 BUSINESS SCALE SESSION {VALUED @ $499 AUD}
The Elevatory®, led by Anna Jonak, delivers an immersive and transformative coaching experience for women looking to
break boundaries in their business.
If you're at 5 figures and want to break through to six figures, or you're ready to move six figures into the multiples
- then The Elevatory is for you.
1
TAILORED
COACHING
EXPERIENCE
7
EXPERT
COACHES TO
SUPPORT YOU
100+
HOURS
OF HANDPICKED
TRAINING
1897+
FEMALE
ENTREPRENEURS
TRANSFORMED
You're ready for
the next level
As you arrive here today it's likely you've hit a wall of some kind in your business, you are questioning your next steps, feeling burnt out, and / or in need of a serious marketing makeover ...
And you're here right now because you know you need help and you're on a mission to find the right coach or program to get you there.
You're very clear on what you want ... eyes all over your business, 1:1 support, people who actually care and a process that guarantees you results.
But from your research to date everything's fallen short ...
Until now..
Our Signature program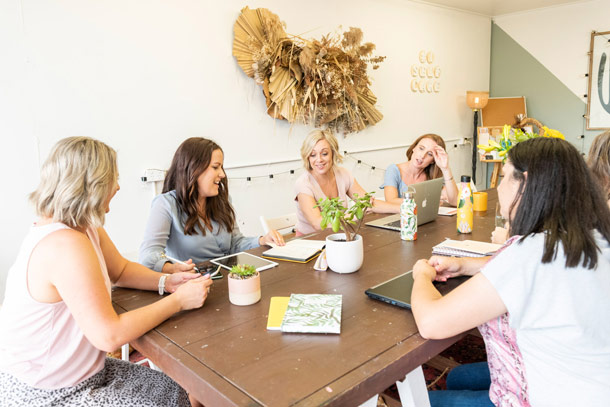 Achieve breakthrough growth with our 'one of a kind' Mastermind Program
The Elevatory Mastermind, brings together one on one support from an expert coaching team, an elite peer to peer network and a distinct step by step coaching process that guarantees you results.
It's specifically designed for women who want to move fast, with one on one support, a distinct process and step by step guidance that ensures results.
Meet Your Coaching Team
We have a whole team ready to help you grow
We believe it takes a village to grow a successful business which is why The Elevatory® Mastermind brings you a team of expert coaches all with unique business experience and specialist skills to serve you to the next level.
Together we literally have you covered from every angle of your business.
JULES

|

E-COMMERCE COACH
E-Commerce
Wholesale
Customer Loyalty
NAT

|

E-COMMERCE COACH
E-Commercey
Brand Strategy
Mindset Coach
CAROLINE

|

HEAD OF DIGITAL
Marketing Strategy
Sales Funnels
Facebook™ & Instagram Ads
ZOE

|

MARKETING COACH
Facebook™ & Instagram Ads
Sales Funnels
Email Marketing
The Mastermind Process
A powerful coaching framework

that delivers every time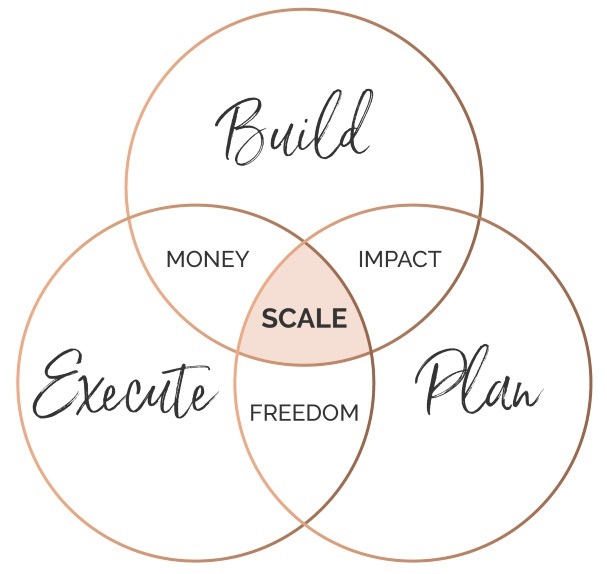 Our Mastermind philosophy is simple:
A successful business starts with building the strongest foundations - think positioning, audience, offers, and numbers.
From there it is about strategy and creating a clear plan of attack to attract, nurture and convert your prospects - think funnel mapping, asset optimisation and email marketing.
Finally it's about execution - and building out multiple funnels within a comprehensive traffic system to automate your lead flow around the clock.
And our coaching framework ensures you master each of these elements using proven tools and strategies, with a whole team and our community, all on hand to make sure you're doing it right!
Free Scale-Up Resources
Rising Female Entrepreneurs Facebook Group
Connect with our tight-knit community of women driven to achieve more in their business.
6 Figure Scale Checklist
Download a checklist of everything you need to have in place to successfully scale.
Scale-up Health Check Quiz
Learn in just 2 minutes how well positioned your business is for its next level of growth.
"In the first 3 months of the Mastermind I got more done than what I used to get done in a year. We have made so many incredible changes to improve both my sales and profit margin.
After just 2 months, I had a record month in sales.
Louise Carter | Baby Luno


"In two months, I have tripled my email subscribers, set up automations which have generated great sales (abandoned cart sequence and website pop-up) set up my first Facebook ad which is doing really well AND sold out of my pre-sales for my next book in a couple of hours!
Jess Spencer | Adored Illustrations



"Just 12 months in our sales are doubling year on year... we've jettisoned a product, relaunched our flagship product, rebranded our website, and overcome one of us unexpectedly being absent from the biz. This year we will totally be a AU$1,000,000 turnover business. What's more we LOVE our biz again!"
Jo Cumberpatch | Gotrovo Games
"What a ride! Working with Anna and the team so closely during my first online program launch was truly a life-changing experience. From the gentle push to go "all in" on myself at the beginning, to the incredible support with the marketing strategy and FB Ads process which all allowed me to bring this dream to life and achieve a profitable launch and a solid future revenue stream for my business. These ladies know business!."
Gemma Benad | The Manifesting Mums