Unleash a flow of high-quality customers and sales in 90 days.
INTRODUCING...
Ecommerce Unleashed
A LIVE 10 week done-with-you program that teaches you how to implement key paid and organic marketing strategies into your business.
For emerging ecommerce owners who want to generate more traffic and sales.
Doors are closed for 2022. The waitlist is open for early 2023.
A LIVE 10 week done-with-you program that teaches you how to implement sales funnels and run paids ads.
For ecommerce owners who want to sell more online without having to hire an expensive ad agency
Doors are closed for 2022. The waitlist is open for early 2023.
Having a highly optimised website and a traffic system working to bring you orders (day and night) - that once set up, your job is simply to keep monitoring and tweaking to improve performance and continue to scale.
And where your next focus will be on
trying to keep up with all the orders!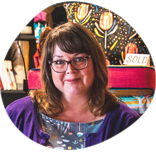 "I've gone from 100 orders a month to over 300 orders a month, I had no idea how quickly business would grow and let's just say I'm now being kept on my toes. The growth has been incredible".
Kara Cooper // Mount Vic & me
"My mindset has changed, I didn't think 10k a month was possible, now after being able to hit 50k in peak season I now think everything is possible. It's just me who has to dream it up and then make it happen."
Kristal Spencer // Wine Stains
This is not a course - it's a LIVE done-with-you program, where our focus is on implementing a few key things in your business so you can unleash that traffic flow.
We don't want to overload you with information, so you can go into procrastination -
we just want you to get sh*t done.
We like to call it an intensive implementer - because it's just that!
And at the end of the 10 weeks, you'll have learned, built and optimised your heart out - with a strong traffic system in place to show for it!
You'll have your: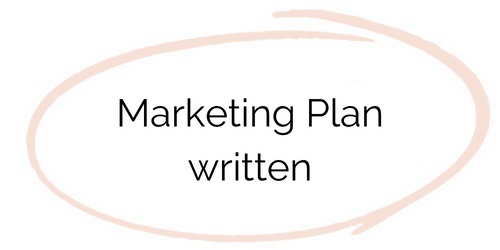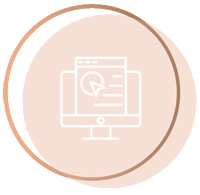 Video and resource library
To guide you through each week
Templates, workbooks, blueprints and swipe files
Calculators and Excel spreadsheets
To help you really get to know those numbers.
Weekly Accountability / Action items
To help you stay on track.
Facebook Group
To reach out to your peers and coaches each time you have a question.
Limited group size
We cap each intake at 10 students so we can give you what you need to succeed
Lifetime access to the content
At The Elevatory our goal with every client is to help them unleash a flow of never-ending, high-quality customers and sales, by helping them to implement and master their own Marketing.
This program has been built on the successful results of the testing, optimising and scaling we've done within our own ad agency AND within our Mastermind program, where we've been up close and personal with several hundred businesses.
We've successfully guided a wide range of ecommerce business owners through the strategies we'll be teaching you.
This Program is for you if:
You are a young and emerging online store
You know your business can grow and you want results like tomorrow
You want guidance on implementing proven organic and paid marketing strategies
You are ready to invest in yourself and your business
Who we're not for you if:
You're at the ideas stage
You want someone else to implement and do the work for you
You are not willing to invest in paid marketing
You don't have 3-4 hours a week to commit for the next 10 weeks
Please note - it's a prerequisite that you are on either Shopify or WordPress in order to enrol in this training.
"I'm celebrating my first ever 5 figure launch. Feels truly surreal to write that to be honest but loving where my business is heading and so excited for what lies ahead."
Bec Albouze
The Pop up Party Co
"Somebody please pinch me….this can't be real! Not long ago I posted that we did our first $10k month……..WE JUST HIT $15k!!!!!!"
Sarah Smith
Fan Friends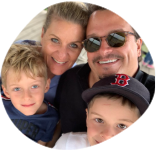 "My business has increased its profit margins, my online store sales are up 60% YOY and I now have multiple revenue streams, with a service arm, and now a shop front! "
Kate
Just Gorgeous Things
Meet your coaching team
During Ecommerce Unleashed you'll have access to a team of expert coaches all with unique business experience and specialist skills to help you learn, understand and implement.
Each coach lives and breathes what they teach, so you get the most up to date, finger on the pulse information every time.
These ladies will be your cheering squad throughout your program and will always be on hand to make sure you're implementing and actioning what you learn.
Caroline Facebook ads
Anna Numbers
Here are just some of the clients we've worked with:
Case Study
Sarah Bugden
Sarah had the dream of opening a storefront in her local town, but after purchasing lots of stock covid hit. Terrified of what to do she created a website and after realising she wasn't getting any traffic she hired an ad agency.
During her time with the agency she found she was spending more than she was making and her business was slowly drowning. When taking into account her agency fees and margins she was actually running at a significant loss.
So, she decided she needed to master her own Marketing and joined The Elevatory.
In 6 short months she overhauled her brand positioning, website and email marketing and learnt how to run her own paid Facebook and Google ads.
And she's gone from 7k months to 70k months and is well and truly in charge of her Marketing.
She's now working on expanding into influencer marketing & TikTok.
What's more Sarah is now very focussed on using her numbers and metrics so we can continue to help her grow and scale.
Case Study
Jo Hardie
After juggling the highs and lows of 3 little ones,
Jo developed the spewy - a super absorbent baby towel to help with all the little messes that babies and toddlers make. Jo believed in her products from the get-go, she just didn't know how to be seen.
She was also scared to invest in herself but she did it anyway.
During her time at The Elevatory we overhauled her messaging and positioning and then built out all of her marketing infrastructure and taught her the power of running her own paid ads!
She listened to advice, and applied everything she was taught, working tirelessly.
When she started she was turning over just $500 a month fast forward a year later and she smashed through 60k months …
Jo has since gone on to expand her product range and has now built her own warehouse to keep up with the enormous growth of her business.