Numbers…
They are certainly not as SEXY as ChatGPT or reels,
- but after 9 years in business we know how crucial they are to ecommerce growth.
Did you know that Google Analytics has 100+ metrics and Shopify has 60+ dashboards worth of data you can look at? 🤯 .
Let us help you drill down to just 15 core metrics you need to track,
that are guaranteed to drive big results in your ecommerce business. 🎯🚀
Why Ignoring Your Numbers is Detrimental to Your Success
Let's face it - numbers and data can be intimidating. And we hazard a guess you've been avoiding this task because you see it as complex, time-consuming and you maybe even fear what the numbers might unveil.
You're not alone - 95% of our clients feel exactly the same way before they start with us.
But, bottom line - understanding your analytics is crucial for your business's success. And if you avoid it, there's every chance you'll impede your chances of growth and make costly mistakes with both your money and time!
It's time to
Get Empowered
No more running and hiding from your data, it's time to empower you with knowledge.
When we've finished with you, you'll know WHAT numbers to track, WHY they matter, WHERE to find them and HOW to use them.
So you know exactly how to leverage your analytics and make informed decisions that will drive significant growth for your business.
Here's what we'll be covering on the Workshop
15 key metrics you need to track across the customer journey
A breakdown of all the jargon so it's simple and easy to understand

Industry performance benchmarks so you can assess your store's performance
Effective techniques to attract and convert new customers
Tactics to increase the average value of each customer's purchase
Strategies to build long-term customer loyalty and increase repeat purchases
PLUS you'll get your very own spreadsheets to use moving forward
In less than 60 minutes here are the four intentions we have for you and your ecommerce business:
You'll uncover hidden revenue and sales opportunities
You'll identify areas where you may be losing money
You'll be able to proactively spot issues before they become significant problems in the future.
You'll be empowered to make data driven informed business decisions
Meet your Coaching Team
When you join us on this workshop you'll engage with a team of expert coaches all with unique marketing experience and specialist skills in Google analytics, Shopify analytics, CRO, Google ads, Email Marketing and Meta Marketing.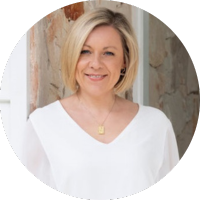 ANNA
Specialties:
» Marketing Strategy
» Financials & Analytics
» Marketing Plans
» Leadership Coach
JO
Specialties:
» SEO
» Google Ads
» Email Marketing
» Website Optimisation
CAROLINE
Specialties:
» Product Launches
» Sales Funnels
» Meta™ Ads
» TikTok Ads
Our Expertise and Track Record
The insights and analysis we provide in this workshop is not just theoretical; the data we'll be getting you to track and measure across this workshop is what we use when working with clients 1:1 within our Mastermind.
We have helped hundreds of ecommerce businesses achieve remarkable results by leveraging their analytics effectively.
Like Sue ...
By reviewing and tweaking her email flows based on our benchmarks, Sue was able to increase her revenue by a staggering 10 times!
Additionally, when we tracked her site's performance and reviewed her website's user experience we were able to make specific improvements that resulted in doubling her conversion rate.
"I had literally never really used a spreadsheet before and now Anna has me understanding and not fearing my numbers. I now see this knowledge has the power to grow my business and understand how the numbers can guide me to make decisions rather than guessing all the time."
Jane Brereton
Plain Jane Paints
"I have a totally different outlook to my numbers now than when I began. So much of what I do now is based on NUMBERS and I couldn't move or grow my business where I want it without having a great understanding of them"
Kristel Spencer
Winestains
"Before I started with The Elevatory I was running in the red and avoiding my numbers. After being forced into a cash flow sheet and analysing my PNL, I was in shock. But we turned things around and now I have the much needed insights and benchmarks to make sound decisions for my business."
Sarah Bugden
Daisy's Closet
By the end of the workshop, you'll have a comprehensive understanding of the metrics that matter, industry benchmarks to aim for, and actionable strategies to leverage your analytics effectively.
You'll be equipped with the knowledge and tools to make data-driven decisions, drive revenue growth, and gain a competitive edge in the ecommerce landscape. What's not to love!