You've hit a wall, are questioning your next steps, feeling burnt out, and/or in need of a serious marketing makeover…
You want a holistic approach that covers all facets of business - strategy, marketing, analytics & financials.
And you want personalised support - that ensures you actually implement.
Ready to experience a new way of coaching?
We've worked with hundreds of service businesses and we know one size definitely does not fit all.
Whether you are a local, national or global service business, our tailored coaching will reflect the needs of your specific situation.
We do this in 3 steps:
One


REVIEW

We start by reviewing your current type and stage of business along with your business goals.
Two


DESIGN

Next we design a coaching program specifically for you - spanning 3, 6 or 12 months.
Three


ASSIGN

Finally, we hand select your coaching team & assign you a head coach who will manage your journey with us.
Our Coaching Process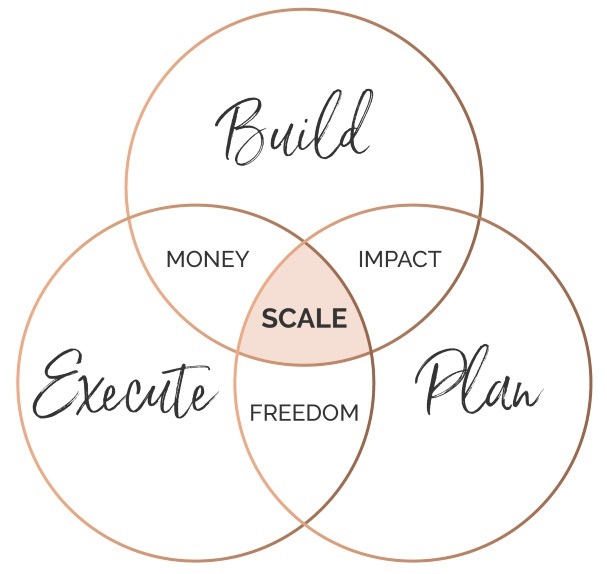 We have a distinct and deliberate coaching framework that we use to help our clients sustainably grow.
A successful business starts with BUILDING the strongest foundations.
From there it is about PLANNING your approach to attract, nurture and convert your prospects.
Finally it's about EXECUTING your plans and building out multiple funnels within a comprehensive traffic system to automate your lead flow around the clock.
We combine this system with 1:1 support from an expert coaching team and advanced training and mini courses - hand selected for you as you implement.
Meet Your Coaching Team
We have a whole team ready to help you grow
We believe it takes a village to grow a successful business which is why all The Elevatory's® programs
deliver you a team of
expert coaches all with unique business experience
and
specialist skills
to serve you to the next level.
Together we literally have you covered from every angle of your business.
To date we've worked with over 2000 businesses and our Service Clients include:
Consultants, Advertising Agencies, Naturopaths, Personal Stylists, Animal Services,
Coaches, Visa Specialists, Beauty, Bakers, Midwives, Fitness + much more.
Some of our clients:
Walk through our coaching process with case studies from recent clients
The Skin Queen
How This Beauty Education Business Went From Side Hustle to Main Hustle
The Real Girls Movement
How This Health & Wellness Business can Fill its Programs on Rinse and Repeat
Click Book a Discovery Call
Complete the short form provided so we can learn more about your business
Schedule Your 30-Minute Discovery Call
You'll then meet with Founder Anna Jonak who'll assess your situation and map out a bespoke plan for you
If we're a good fit and you want in - we move forward and start kicking goals quickly. If not, no problem. It's super important you're all into this process because it's life changing when you are!
"What a ride! Working with Anna and the team so closely during my first online program launch was truly a life-changing experience. From the gentle push to go "all in" on myself at the beginning, to the incredible support with the marketing strategy and FB Ads process which all allowed me to bring this dream to life and achieve a profitable launch and a solid future revenue stream for my business. These ladies know business!."
Gemma Benad | The Manifesting Mums


"Anna and her team have been instrumental in the success of the launch of my new styling membership with 30 + paying members. Anna truly knows her stuff. The value you get from her coaching is unbelievable. She goes above & beyond to get the results you need. Her whole team have helped me by looking at my business as a whole, including my website, email sequences and copywriting."
Shannon Johnson | Living For Style


"Within three months, I had taken on my own shopfront. I managed to generate more than my targeted turnover in that financial year. Despite the setbacks and significant challenges that the pandemic brought, the Elevatory have been true to their word, have stuck by me, encouraged me and pushed me and I am on track to have nearly have doubled my previous year's turnover. Thank you Anna and Team."
Julie Peadon | Julie Peadon Art
"Hi Anna and Team. Thank you all so much for all the amazing things you taught me. We have been signing up multiple clients a week and we had to stop for the next few weeks to take a breath. Our clients said that they felt our authenticity through our website and socials that prompted them to contact us."
Michelle Arbitria | The Outsourcing Crew